Article originally published by High North News
In what will likely become a watershed moment for the Arctic, Russia has dispatched the first-ever conventional oil tanker across its Northern Sea Route.
Leonid Loza departed from the Umba FSO anchorage outside Murmansk in the early hours of 11 September 2023 with destination Ningbo, China. Given its current speed and heading the Aframax tanker – capable of carrying up to one million barrels of crude oil – will enter Russia's Northern Sea Route to the north of the Novaya Zemlya archipelago on Wednesday.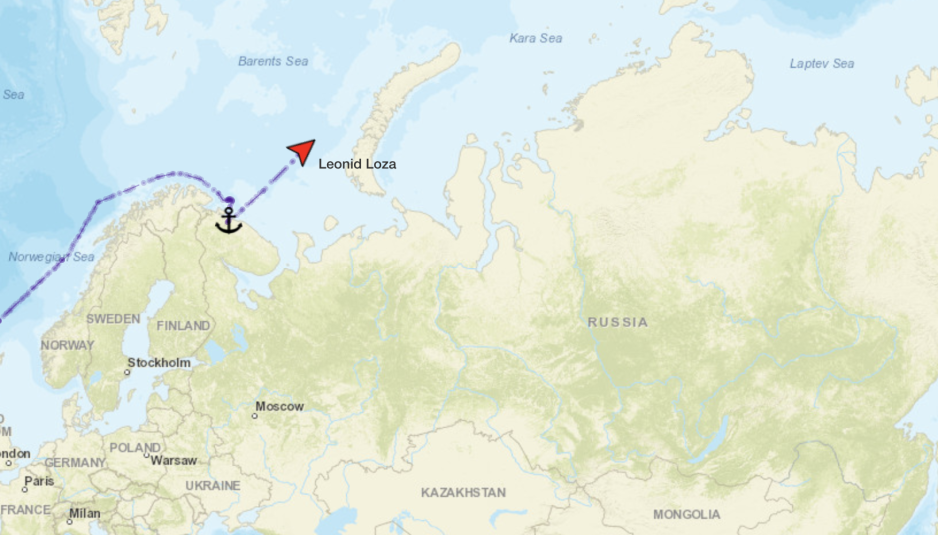 Russia announced plans earlier this year
In line with announcements by Russian officials in early 2023, the country is following through on plans to send crude oil shipments via its Northern Sea Route in non-ice class oil tankers.
Until now oil shipments have only occurred in ice-protected ships; Leonid Loza is the first conventional oil tanker attempting to traverse the NSR.
The ship's operator NS Breeze Shipping received permission from Russia's Rosatom, the administrator of the NSR, on 1 September 2023. The permit confirms that the ship does not possess any ice classification. The vessel is permitted to travel unassisted in ice-free waters and with icebreaker escort in light ice conditions.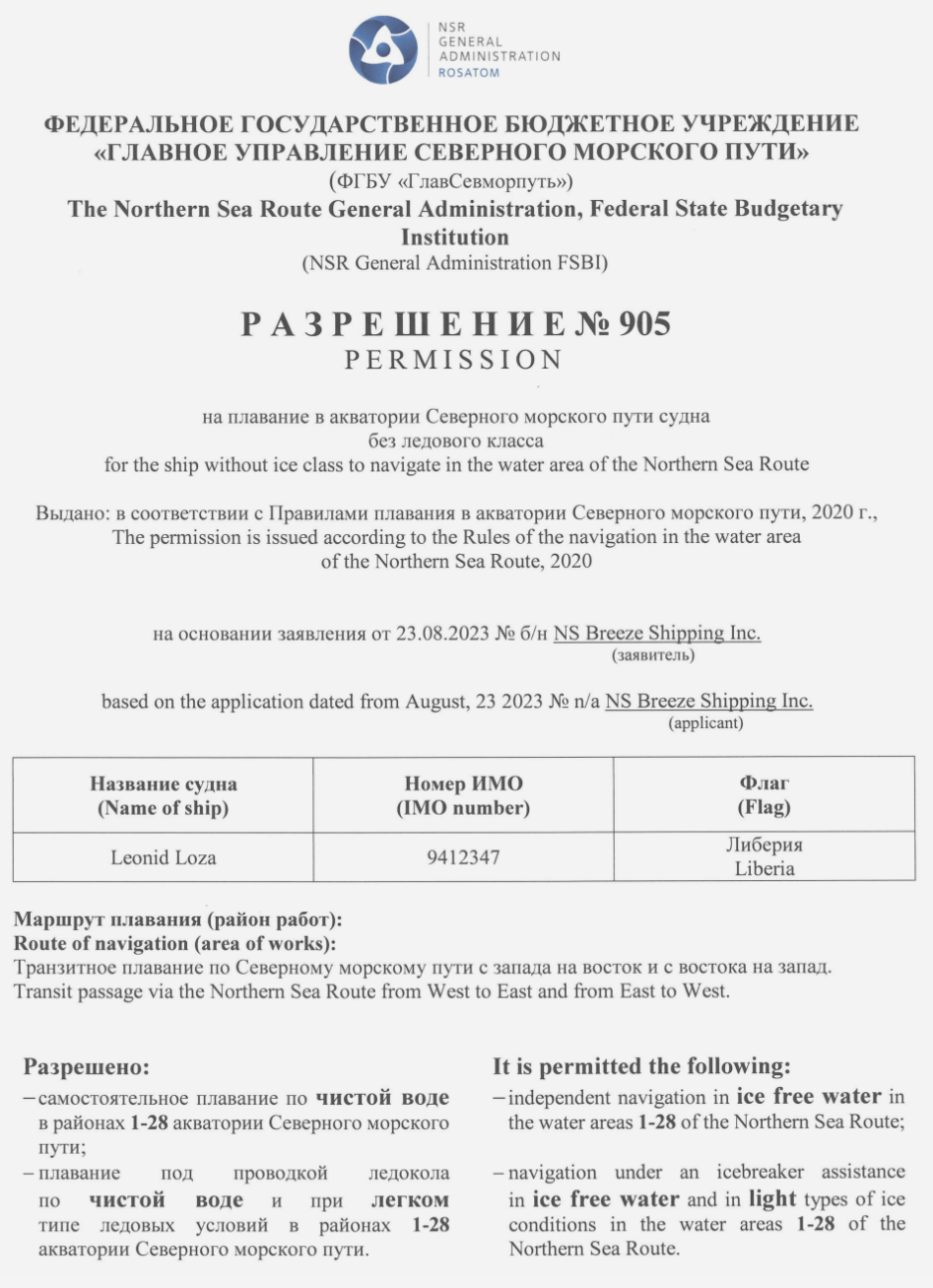 Rerouting as a result of sanctions
With the European oil market off-limits due to sanctions, Russia has rerouted some of its Arctic and Urals crude to China. Throughout July and August it dispatched around a dozen ice-class tankers from Primorsk and Ust-Luga in the Baltic as well as Murmansk in the Barents Sea.
Challenging ice conditions in the East Siberian Sea delayed initial shipments this summer by more than a week as oil tankers with lighter ice classification were required to wait for a more favorable setup and icebreaker escorts.
The latest available ice chart by the Russian Arctic and Antarctic Research Institute continues to show moderate ice conditions along parts of the NSR, possibly incompatible with Leonid Loza's permit. The annual minimum sea ice extent traditionally occurs during the second half of September.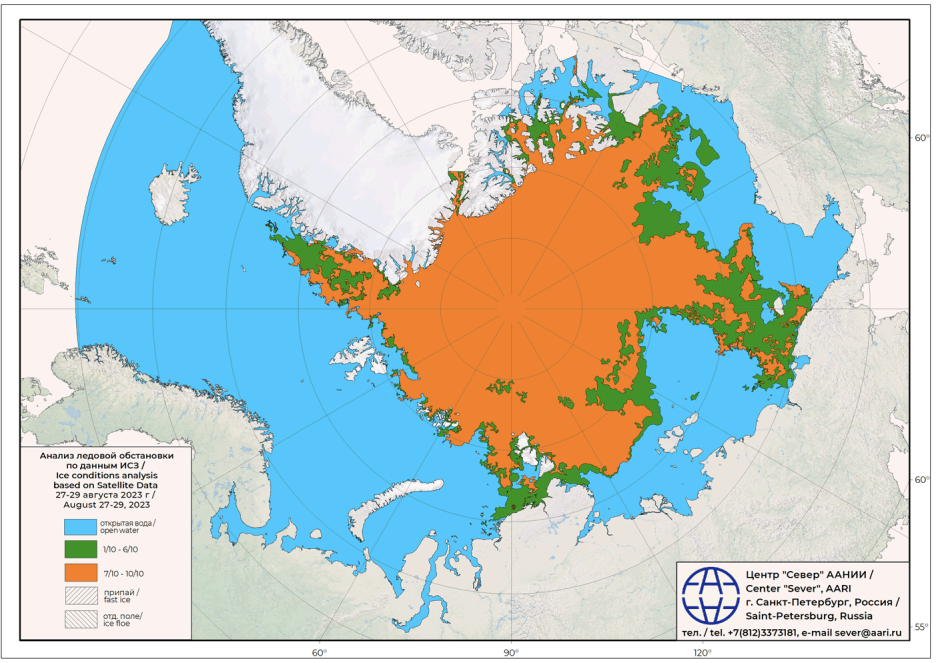 Selling oil to China via the Arctic
"Desperate countries do desperate things. At least the tanker is double-hulled, thanks to the legal changes made at the International Maritime Organisation after the Exxon Valdez accident," explains Michael Byers, Professor and Canada Research Chair in Global Politics and International Law at the University of British Columbia
"Russia is at war, of course, and under severe sanctions. The Kremlin will be desperate to deliver oil to those countries still willing to purchase it, such as China, in order to keep the Russian economy alive," he further elaborated.
On its route to China, Leonid Loza will also pass through the Bering Strait adjacent to Alaska's western coast line. Oil tankers passing through the Strait were a rarity until this year.
With the massive Vostok oil project on the Yenisei Bay in the Arctic coming online next year, transit oil shipments through these seasonally ice-covered waters are bound to increase. Tankers without ice-classification represent a new escalation of risk, experts say.
"It does raise the question: Can a rogue state change the general practice of Arctic states? I do not expect to see any of the others following Russia on this," concludes Byers.