Mining exec: Alaska's pricy, fossil fuel-based power could thwart investment
By
Nathaniel Herz, Northern Journal
-
November 18, 2023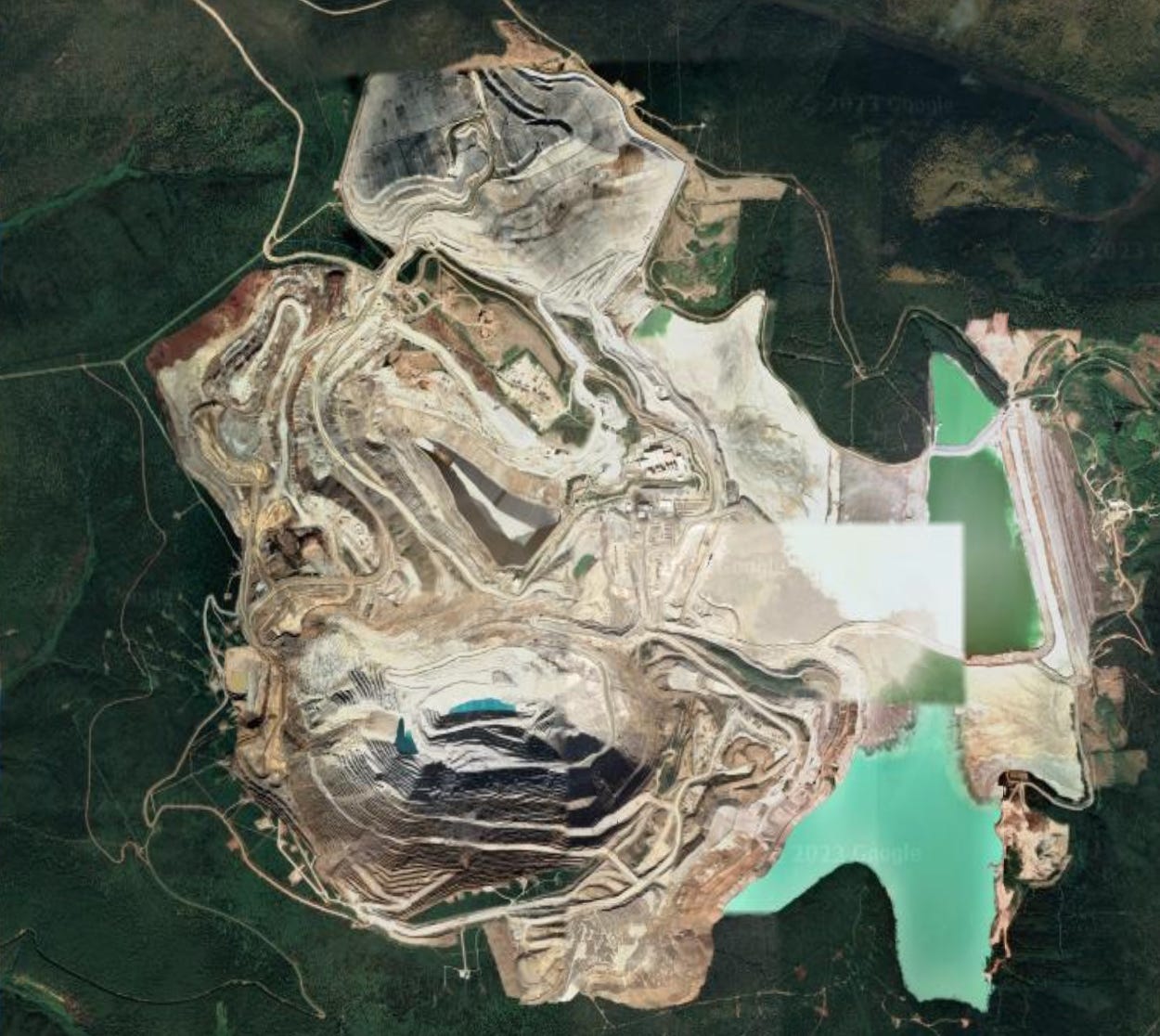 Steep electricity prices and heavy dependence on fossil fuels to generate power risk discouraging development of new mining projects in Alaska.
That's the blunt message that representatives of Alaska's natural resource development industries heard from a mining executive at a recent conference.
"As our company and other mining companies look at opportunities for growth, these become a bit of a barrier," said Sunil Kumar, vice president of energy strategy and engineering at Toronto-based Kinross Gold, a multinational mining company. "Having a high electricity price makes it challenging for more growth, more production to be added on. And also, if the (greenhouse gas) emission factor is high, that becomes a concern as well."
Kumar spoke Nov. 15 in Anchorage at the annual conference for members of the Resource Development Council, an advocacy group that supports Alaska's oil and gas, mining, fishing, timber and tourism industries.
Kumar's company is an RDC member and operates the Fort Knox open-pit mine outside Fairbanks, along with the newly opened Manh Choh mine outside Tok.
Fort Knox sold more than $500 million in gold last year and had 737 employees, according to company reports.
Kinross's Alaska operations have "extremely high" electricity costs and greenhouse gas emissions compared to the company's projects in other places, Kumar told the audience.
That matters when electricity — which powers heavy-duty ore crushing and processing equipment — is one of the top two or three costs for mining companies, according to Kumar.
At one of its sites outside Alaska, Kumar said, Kinross buys 100% renewable power at "very, very cost-effective" rates. At a mine in the African nation of Mauritania, the company is building a $55 million solar farm.
In Alaska, the state's major utilities collectively generate some 80% of their power from fossil fuels, namely natural gas.
Kinross has a goal of net zero greenhouse gas emissions by 2050. It wants to lower its operations' greenhouse gas emissions by 30% by 2030, compared to its 2021 level — not including emissions that come from the transportation of its minerals and their use by customers.
Kumar's recent appearance at the conference was not the first time he's pushed Alaska policymakers for cheaper and cleaner power: He's also endorsed efforts by the board of the Fairbanks-based cooperative that supplies Kinross with power, Golden Valley Electric Association, to replace coal-fired power plants with renewables.
Vancouver-based Teck Resources, which operates Red Dog mine on Indigenous-owned land in Northwest Alaska, has similar climate change goals to Kinross's, including reaching net zero emissions by 2050.
An Anchorage-based Teck official shared the stage with Kumar at the conference and previewed a renewable energy project her company is studying at Red Dog, which is one of the world's largest zinc mines.
Unlike Kinross, whose Fort Knox mine is connected to Alaska's main electric grid, Red Dog is in a remote location and has to produce its own power.
Currently, the mine generates electricity using diesel that must be shipped to its port, near the village of Kivalina. Red Dog's daily demand for its power plant, according to figures published by Teck, is 40,000 gallons a day, or nearly 15 million gallons annually.
The company is now exploring whether it could install solar and wind generation at the mine to offset some of the demand on its diesel generators, according to Loren Hill, Teck's manager of innovation.
"The solar resource is very seasonal up in the Arctic," Hill said in a follow-up email. "But the wind resources are seasonal as well, and the two end up being very complimentary, as the wind speeds are much higher in the winter."
The company is examining the use of battery storage to merge the renewable sources into Red Dog's electrical system "and further optimizing our power plant," Hill added. She stressed that the company is still in study stages — gathering data, evaluating locations and running models.
At the conference session, Hill noted that there are obstacles to making renewables more than 20% or 30% of Red Dog's power generation.
In part, that's because the mine's diesel generators supply not just electricity but heat, and replacing that heat would require significantly more renewable power, Hill said. In the Arctic, with permafrost, it's also expensive to build the power lines or cables needed to connect solar and wind installations at their most productive locations back to the mine's processing plant.
"Anyone who's out there doing innovation in the transmission space, please come talk to me after this," Hill quipped to the conference audience.
Kumar, for his part, said Alaska has a chance to reduce its emissions and prices with help from new technologies and the hundreds of millions of dollars in federal money arriving in the state for improvements to the electrical grid.
Kumar also serves on a newly-established nonprofit council that's aimed at coordinating the planning by Alaska's interconnected urban utilities — with the twin goals of cutting long-term costs and ensuring the grid's resilience.
"There's a lot of things going on in Alaska," Kumar said. "It's a real opportunity for a real transformation of the energy sector."