Article by High North News
Youth climate demonstrators from St. John's in Canadian province Newfoundland and Labrador, participated in the Global Climate Fight to End Fossil Fuels strike.
One of the key demands of the youth-led and -organised global climate strike movement Fridays For Future St. John's, is an end to Energy Company Equinor's Bay du Nord oil project, wich consists of several oil discoveries in the Flemish Pass basin, some 500 km northeast of St. John's.
Around 200-250 people came out to the demonstration. The city of St. John's itself, located closest to the proposed project, has a population of only around 110,000 people.
Announced further exploration
The project, being proposed by the Norwegian majority state-owned company Equinor, was recently delayed for a period of up to three years. But despite economic uncertainty in relation to the viability of the project, Equinor recently announced further exploration plans off the coast of Newfoundland and Labrador, scheduled for next year.
The Government of Newfoundland and Labrador continues to subsidize the oil industry, including providing funding for further exploration offshore, and has not backed down from its 2018 plan to double oil production by 2030.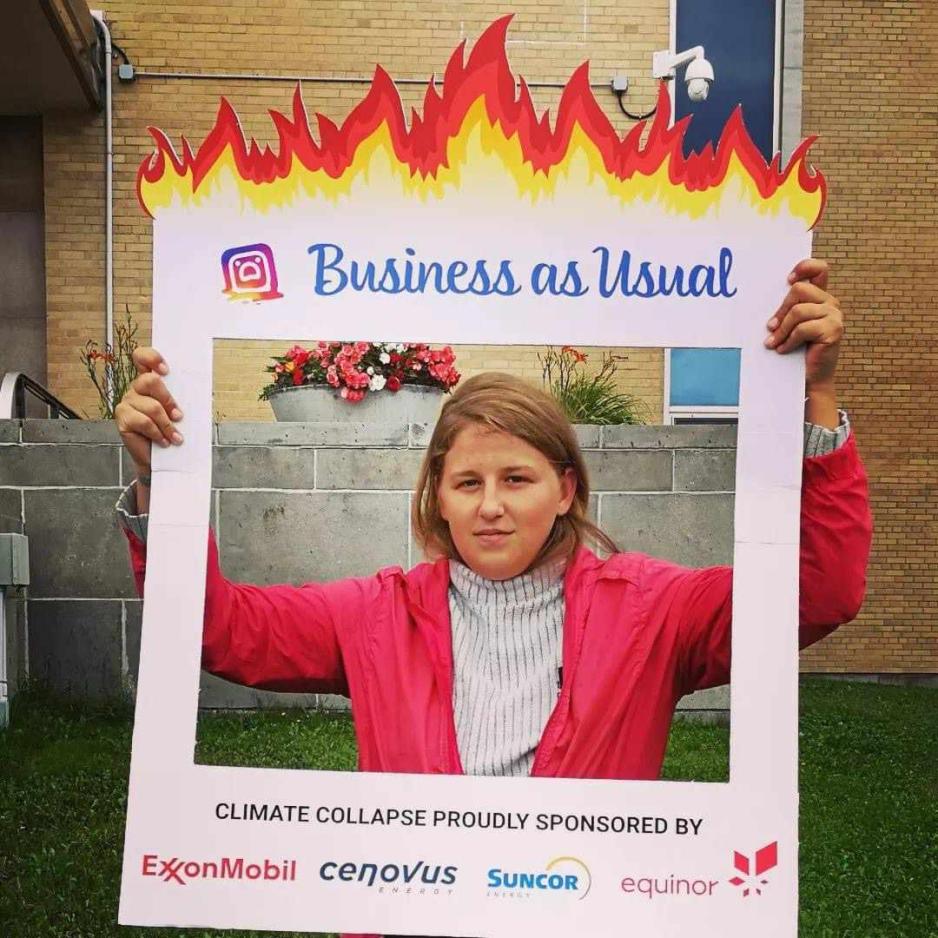 The youth refute the claim that Bay du Nord's oil would be 'green,' as oil and gas lobbyists have argued, saying that the science is clear that no further oil and gas expansion is compatible with meeting climate targets.
"On the verge"
Fridays for Future St. John's points to the wildfires that Canada is struggling to cope with, and which have burned lands comparable to the size of New York state, as indicative of the sort of impacts that will be made worse if projects like Bay du Nord go ahead.
"We are on the verge of tipping points in which millions of people will die from heat waves, climate scientists are telling us. Furthermore, these impacts are irreversible. Once the planet heats, it will stay that way for a long time," says media spokesperson Rachel Sutton in a press release from Sierra Club Canada.
The organizers also say that the Bay du Nord project poses a huge immediate risk to local ecosystems and fisheries in the province given the risk of a spill and the fact that Canadian spill regulations and preparedness are far behind other jurisdictions.
"We have already seen many people on the West Coast of Newfoundland lose their homes [when hurricane Fiona hit the town of Port aux Basques]. Insurance companies are increasingly refusing to cover home damages from extreme weather. Atlantic Canada is expected to be one of the hardest hit jurisdictions in the unfolding climate emergency," adds spokesperson Sophie Shoemaker.