Press release from Business Finland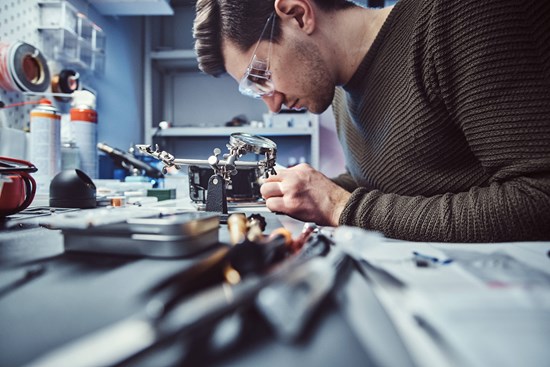 Business Finland has granted a total of EUR 6.8 million in Deep Tech Accelerator funding to 17 startups commercializing research results. The pilot funding will help companies to increase customer insight, tailor solutions to customer needs and strengthen teams to accelerate market entry.
Business Finland launched the Deep Tech Accelerator pilot funding call in spring. The aim was to promote the use of research results in business operations and to accelerate both market access and international growth. The total funding consists of two phases, the first of which is an EUR 400.000 grant and the second an EUR 1 million loan. Business Finland has made funding decisions for the first phase.
The aim of the pilot funding call was to identify 10 promising startups from different sectors and to gain experience on the impact of funding on the development of research-driven companies. Business Finland ultimately granted funding to a total of 17 deep tech startups.
"We were positively surprised by the results of the pilot call. These early-stage companies have significant potential for big breakthroughs", says Jari Toivo, Director of Funding at Business Finland.
AN IMPORTANT FUNDING SERVICE – COMPANIES FROM A WIDE RANGE OF SECTORS
More than 80 companies were interested in the Deep Tech Accelerator funding, 26 of which applied for the funding. The majority of the companies that received funding are under three years old. The companies represent a range of industries, including health, foodtech, energy, process and ICT. The funded companies have research expertise from several Finnish research organizations as well as from industrial research.
Funding was granted to companies such as Adamant Health Oy for the commercialization of a Parkinson's disease movement disorder measurement and analysis service, Quanscient Oy for the commercialization of a simulation service using cloud computing and quantum computers, and Elmery Oy to accelerate the international growth of a new cost-effective and environmentally friendly precious metal processing method.
"For Adamant Health, the Business Finland Deep Tech Accelerator is a very important service to bring our innovative technology and solution to the market for the benefit of patients, healthcare professionals and service providers as well as companies developing new therapies – and transform the way Parkinson's is treated. The funding will serve for us as a catalyst in accelerating our entry to selected European markets and drive our growth", says Paulus Carpelan, CEO and Co-founder of Adamant Health.
LONG-TERM WORK FOR STARTUPS FROM BUSINESS FINLAND
Startups commercializing research results often develop solutions to global problems and have a significant market opportunity based on the intellectual property rights created in the research. Business Finland has been developing services for such companies for several years.
"For a couple of years, Business Finland has been focusing on the challenges and needs of research startups and developing services for this target group. We have now piloted a new funding service and have a team of experts who will advise such startups in the very early stages to find the most appropriate service for their situation. We received excellent applications for the Deep Tech Accelerator and several interesting companies are currently emerging for a possible new funding call", says Jaana Rantanen, Head of Startups and Networks at Business Finland.
ALL COMPANIES THAT HAVE BEEN AWARDED DEEP TECH ACCELERATOR FUNDING BY BUSINESS FINLAND:
Adamant Health Oy
Biomendex Oy
Candour Oy
Curify Labs Oy
Elmery Oy
eniferBio Oy
Fepod Oy Ltd
Koherent Oy
Maculaser Oy
NADMED Oy
Onego Bio Ltd
Pixieray Oy
Quanscient Oy
ReFaMo Oy
SpectroCor Oy
StemSight Oy
Vensum Power Oy
FURTHER INFORMATION
Jaana Rantanen
Business Finland
jaana.rantanen (at) businessfinland.fi
+358 50 396 2923
Heikki Hannula
Business Finland
heikki.hannula (at) businessfinland.fi
+358 50 5577 857
Jari Toivo
Business Finland
jari.toivo (at) businessfinland.fi
+358 50 5577 884
---
Originally published on 5 September.