In the Startup Greenland series we look at some of the startups that have been founded in Greenland in recent years. Every week, Björgúlfur Jes Einarsson profiles a Greenlandic startup that has caught our eye.
Swept away from the cold dark plains of Greenland onto the cobbled streets of Copenhagen, the fashion label BIBI CHEMNITZ straddles the two distinct universes—mashing ancient Inuit culture with the urban setting of the Danish capital. 
The fashion brand bears the name of its founder, Nuuk native Bibi Chemnitz and was founded 17 years ago when Bibi was studying fashion design in Aarhus, Denmark. I spoke to her partner David Rogilds who later on joined her as a graphic designer. When they started the company in 2006 the couple had been together for 4 years.
"We have two companies, we have the fashion brand, Bibi Chemnitz, which is quite old and then we have our store in Nuuk which we opened in 2021," says David. "In a sense, the main focus now is the store because the majority of our brand is sold through it. Of course, of the clothing brands we sell there, Bibi Chemnitz is the most important one. The store and the brand are really dependent on each other."
Bibi and David finally opened their own store in the midst of the coronavirus pandemic. Before that they had been selling clothes from their online store.
"We always wished to open up our own store in the past. We were staying much more in Greenland at that time due to COVID restrictions. We used to travel a lot more for the brand and normally stayed a lot more in Denmark and doing trade shows all around the world. With Corona we had much longer periods of time spent in Nuuk," says David.
David and Bibi then stumbled upon a great place for their soon to be store when a new place opened up for rent at a great location in Greenland's capital.
"We have to do something fast here," David said to Bibi at the time. "There are not a ton of nice locations for shops in Nuuk, if we didn't jump on the opportunity, it might be many years before we could find a similarly suitable location," recounts David.
Things happened quite fast after that and about a month after acquiring the lease they began setting up shop. The store opened its doors in April 2021.
"It's been really fun. We had an established brand and that helped a lot with getting the store to take off," says David.
The two have been a couple for more than 20 years. Before Bibi started the brand she was studying fashion and sewing in Denmark and interning in a small boutique whose owner had his own fashion brand.
"Bibi got a chance to make her own design there with her own name and the brand grew from there. A few months later I joined her to help out with some of the graphics and the marketing. It's a good mix because Bibi is really good at designing and sewing and constructing and I'm good at doing graphics and stuff like that," explains David.
Their shared skills have come in very handy when it comes to financing. The brand has not had or needed any outside funding. 
"It's very good when you start up to limit your expenses. We both have a lot of different skills to start up ourselves. You also have to be very patient, for us it took at least 5 years to actually make a living from this business."
The company was founded in Aarhus, but moved to Copenhagen in 2012 when the brand had grown a lot and was no longer a side gig for two students.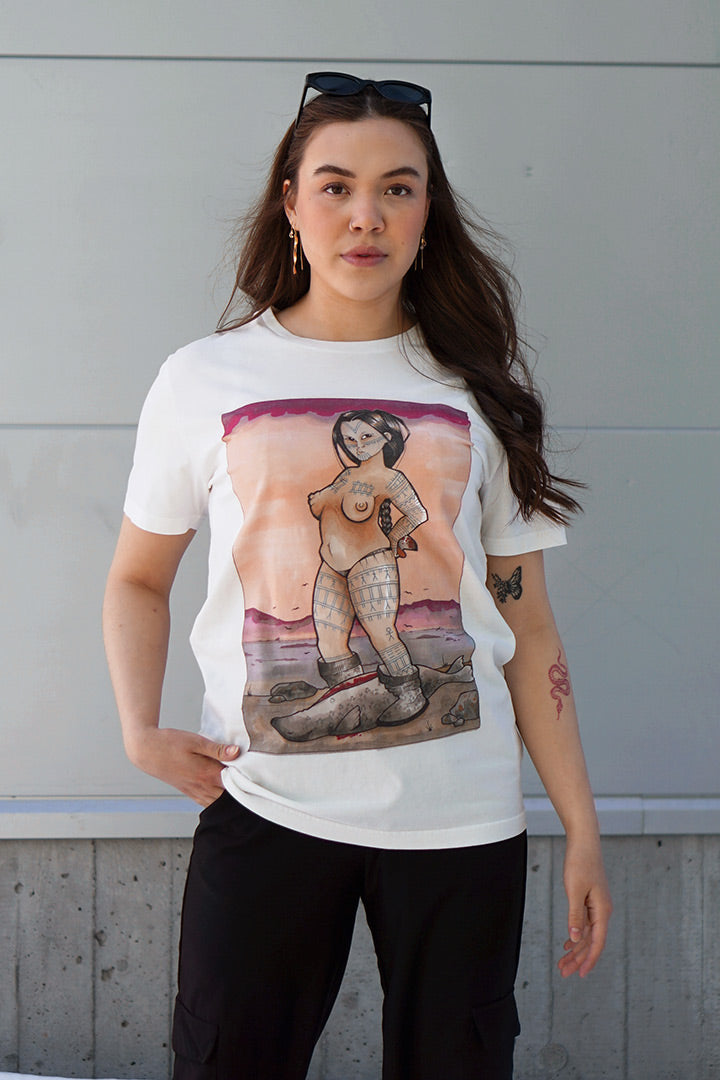 Since 2012, their main base has been Copenhagen, later on they began working out of Nuuk and today they try to divide their time between those two dissimilar places.
Their next big change came after they opened up the store in Nuuk and became store owners.
"We had a small shop in Aarhus, but that was way different, it was more like a back alley shop where we also produced and designed a lot of the clothing ourselves. In Nuuk we have more of a proper multi brand store with staff and such, about eight employees work there," says David smiling.
Since opening its doors, things have been challenging, but successful and as David explains, getting back to their Greenlandic roots has spurred on and inspired the duo.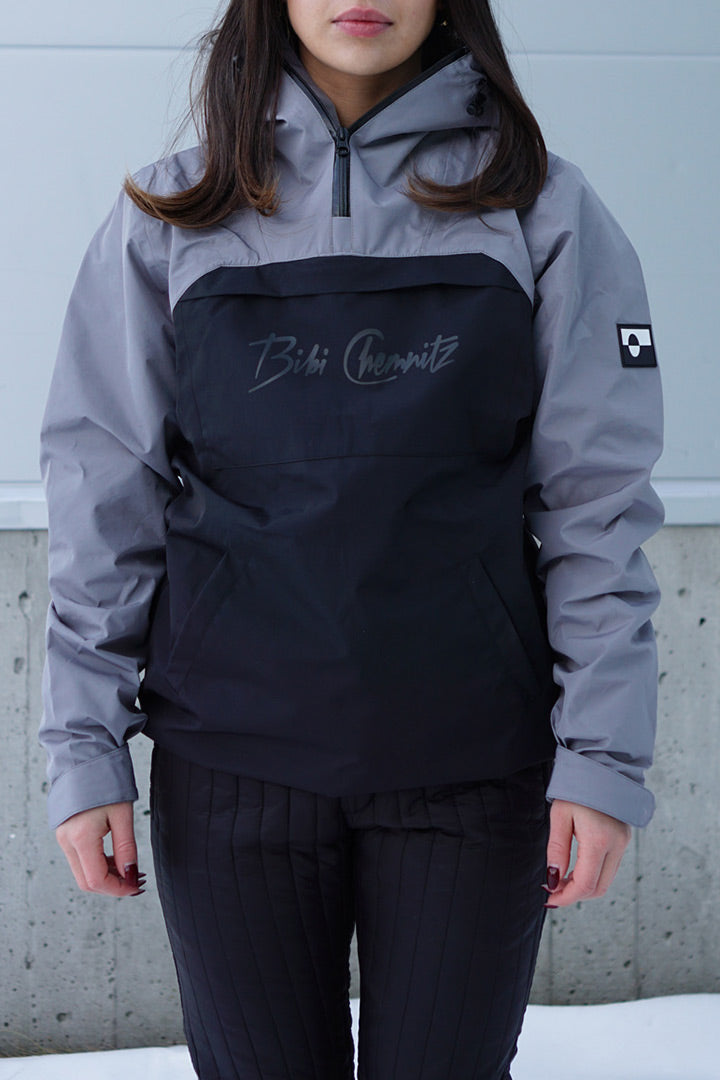 "There are tough times and there are good times. We are still finding ourselves in managing a whole store and are learning new stuff every day like managing staff. It's fun and we wouldn't change a thing, it's a dream come true to be present more here in Nuuk," says David.
Bibi was born in Nuuk and feels that being back to the town where she grew up is very important to her. One of the reasons the couple wanted to open up shop there was to push the local stores to get better and raise the standard of fashion in Greenland.
"For a long time,  you just had regular clothing stores, who sold regular clothes. We wanted to build up an original store with original brands. We put a lot of thought into it and spent a lot of time building and finding original designs and themes for the place," says David, adding that they were first movers of sorts. 
"I have seen other shops follow us in the direction of originality and theme. It's important to have something that allows your spirit and personality to shine through."
David and Bibi also keep a close eye on the burgeoning start-up scene in Greenland.
"It's not just the fashion, we also follow the food industry and tourism. it's fun to see and II hope we will have more restaurants here in the near future, that is really something Nuuk is lacking compared to our neighbors in Iceland and even the Faroe Islands have more to offer."
In recent years, the world has started to take more note of the Arctic nation and startups like BIBI CHEMNITZ are forging an exciting and innovative future.